The Termination Process: How to Protect Your Ass-ets

Kristen Carroll
The LMC Group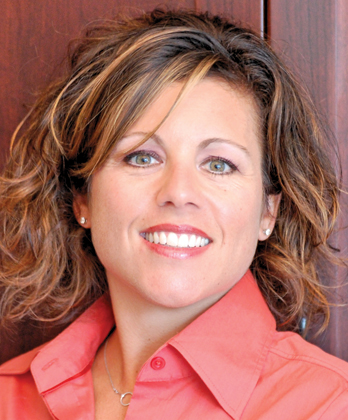 Christina Davis
The LMC Group
This program will guide you through the process of terminating employees to minimize the risks associated with the end of a professional relationship.
Priced for Profit: How to Calculate and Determine if a Vehicle, Run or Even Client is Making You Money

Michael Campbell
Grace Limousine

Ron Sorci
Professional Consulting Resources
This session will help you pinpoint what services and customers are profitable by weighing their financial pros and cons. You'll be able to determine what—and who—is either filling your coffers or decreasing your margins so you can move ahead accordingly.
10 Minutes to a More Profitable Website/5 Things Your Website Is Trying to Tell You

Matt Weber
ROAR! Internet Marketing
Leave your technical knowledge at the door, because this session is packed with easy-to-implement changes that will make your website more valuable to your company. Based on research on what motivates people to take certain actions on a website, you'll leave with pages full of notes on how to make your website a more effective lead generator. Capture the power of the Internet as a marketing tool. Find out why your website may be holding back your sales growth and see the most impactful changes you can make to get more out of it.

The second half of the session will explore how you can improve upon your website using the tools available. See how Google Analytics can be used to diagnose your website as audience members agree to have their Google Analytics analyzed live and unrehearsed at this session. Some of the best data available to improve your business marketing is just a few clicks away and you'll learn how to get that information and put it to use.
Brand Harmony: Communicate a Story That Drives Business Results

Steve Yastrow
Yastrow & Company
When your customers think about you, are they interested? Are they motivated? Are they inspired? In this session, speaker Steve Yastrow will help you think about your brand in a new way. You'll recognize that your brand is not what you say you are, but what your customers think you are. Yastrow will teach you how to generate powerful messages in the minds of your customers by creating an experience of brand harmony, where all interactions that customers have with your company blend to tell one clear, compelling, and differentiating story. He'll also show how every one of your employees can be the brand simply by do their jobs, thereby creating the kind of customer experiences that will keep customers happy and loyal, and will lead to powerful word of mouth marketing.