Displaying items by tag: MARKETING
---
Limo U Session — Marketing Truths: How to Not Get Screwed By Your SEO and Ads Manager
---
Do you actually know if the people managing your SEO or paid advertising are genuinely providing value? Are they making an impact or just wasting money? Marketing is just one of many important ways you connect with new and repeat customers, so it's critical to make sure you're not throwing away your budget dollars. Take a deep dive with Bill Faeth as he educates you on the unknown problems to help you drive great ROI.

Presented by: Bill Faeth of Limo University
---
Social Media Compass: Navigating Social Media for Your Business
---
This session will teach you how to create and manage a content calendar, create consistency with tone and voice regardless if multiple people are handling different accounts, what's next in social media, and even protecting your brand online. Your customers are looking on the web and trusting the reviews; shouldn't you have the best possible plan to keep them interested?

Presented by: Gillian Doucette of DriveProfit and Aleja Seabron of The LMC Group
---
Selling Value, Verticals, and Versatility
---
Are you concerned about pricing strategies or tight margins in an ultra-competitive climate, or do you struggle to find creative ways to close sales within vertical markets? Do you know the best methods to create and provide value in your service so that prospects and customers alike are more interested in what you offer rather than seeking the lowest price? Lucci will explore that and more, including adapting pricing and fostering an effective company culture so that every touchpoint is an opportunity for added value.

Presented by: Ken Lucci of Driving Your Income
---
Present Like a Pro: From Sales Call to Stage
---
Did you know that some statistics show that more adults have anxiety about making a speech than dying? If you're one of those people that agonize over speaking to strangers, don't freak out! This is the session for you. Accomplished speaker Bill Atkins will not only offer tips and advice on speaking to groups of various sizes, but also help you overcome your anxiety over public speaking. You'll learn how to build confidence and gain insight on alleviating nerves and stress, so that by the end of the session you'll be prepared to give that speech you were dreading or make that sales presentation to close an important deal.

Presented by: Bill Atkins of Bill Atkins Marketing
Seizing Opportunities With Millennials,
Hospitality & Tourism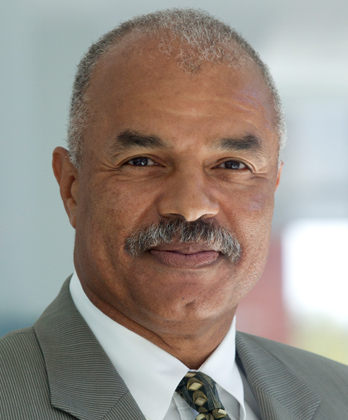 Jeffrey Montague
Temple University's School of Sport, Tourism, and Hospitality Management
Millennials are quickly accounting for a significant portion of the workforce, and understanding them will become increasingly important over the next decade, both in terms of employment and marketing your company to the societal shift their lifestyles present. You'll also learn about the impact their increased professional presence will have across the globe, how to harness their social media savviness, branding the hospitality industry accordingly, and the Millennial thought process itself. This session will leave you with a strategic outreach plan and a better understanding of how this generation is changing not only the workplace but also overall expectations.
10 Minutes to a More Profitable Website/5 Things Your Website Is Trying to Tell You

Matt Weber
ROAR! Internet Marketing
Leave your technical knowledge at the door, because this session is packed with easy-to-implement changes that will make your website more valuable to your company. Based on research on what motivates people to take certain actions on a website, you'll leave with pages full of notes on how to make your website a more effective lead generator. Capture the power of the Internet as a marketing tool. Find out why your website may be holding back your sales growth and see the most impactful changes you can make to get more out of it.

The second half of the session will explore how you can improve upon your website using the tools available. See how Google Analytics can be used to diagnose your website as audience members agree to have their Google Analytics analyzed live and unrehearsed at this session. Some of the best data available to improve your business marketing is just a few clicks away and you'll learn how to get that information and put it to use.
Brand Harmony: Communicate a Story That Drives Business Results

Steve Yastrow
Yastrow & Company
When your customers think about you, are they interested? Are they motivated? Are they inspired? In this session, speaker Steve Yastrow will help you think about your brand in a new way. You'll recognize that your brand is not what you say you are, but what your customers think you are. Yastrow will teach you how to generate powerful messages in the minds of your customers by creating an experience of brand harmony, where all interactions that customers have with your company blend to tell one clear, compelling, and differentiating story. He'll also show how every one of your employees can be the brand simply by do their jobs, thereby creating the kind of customer experiences that will keep customers happy and loyal, and will lead to powerful word of mouth marketing.
Where Is Your Business Growing and How Are You Getting There?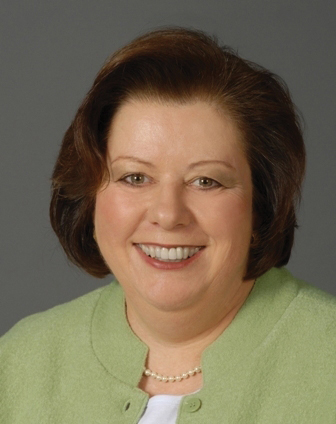 Andi Gray
Strategy Leaders

Joe Ironi
Global Alliance Chauffeured Services
Ever feel like the business controls you? Want to gain control of the freight train? Learn how other owners have built businesses that are profitable through good times and bad. This session will explain how to transition from an entrepreneurial business—where you are always putting out fires—to a steadily growing business that is predictable and dependable. Learn practical takeaways about how to work toward the goal of building structured business that runs itself and stands on its own.
Are You as an Owner Demanding Enough of Your Business?

Andi Gray
Strategy Leaders
Nearly 95 percent of business owners know that their businesses could be delivering better results, believe it could be worth more than it is, think it is not as fun or rewarding as it could be, and feel like it sits all on their shoulders. As business owners, we often tell ourselves, "We did OK, I'm making enough," or "It's OK to take a loss, I'll make up for it next year," or "Small businesses don't need plans, budgets, forecasts…" You don't have to settle for "OK." Learn how to work on the business and not just in the business, and get on track to double profits and triple revenue in repetitive cycles.
Differentiating Your Company When Prospecting Clients and Throughout the Sales Process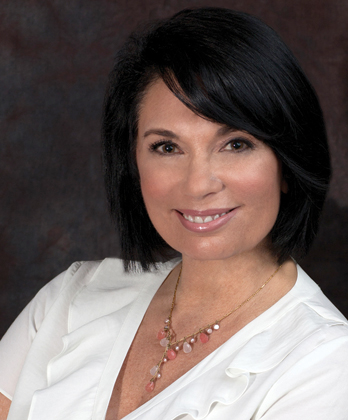 Lenore D'
Cognizant Strategy Management

Raymond Cheng
Black Pearl Transportation
Learn innovative secrets and challenge yourself with role-playing and real-world scenarios to dramatically increase sales. Find out how to create an effective value proposition, build an objection portfolio, get past the gatekeeper, address a single prospect vs. a group, and better identify different personality types.